Gallatin Co. Assessment Fire, Wind & Lightning Insurance Company is a property and casualty insurance provider for homes, farms, farm equipment, and rental insurance along with additional endorsements in Carroll, Grant, Owen, Gallatin, Trimble, Henry, Boone, and Kenton Counties. Deductibles of $250.00 or $500.00 are offered to keep out of pockets expenses to our customers within reason. We strive to provide affordable coverage with a personal touch. Our customers are our friends, neighbors, and community stakeholders and we strive to support them with integrity and high level service. The Company is owned by the policy holders so we remember that our success depends on a mutual relationship and always make every effort to take care of our customers while following the rules and regulations set forth by the Department of Insurance.
We are covered by global Reinsurance Company, Guy Carpenter and have over $10,000,000 in surplus. Our company continues to grow and move forward, meeting the insurance needs of our communities and customers.
​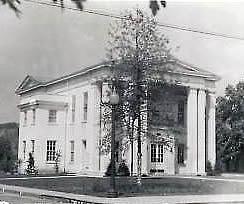 Gallatin Co. Assessment Fire, Wind & Lightning Insurance Company
was formed in 1911 by a group of twenty farmers who met at the courthouse in Gallatin County. The Company was founded as an assessment company and operates under Chapter 299 of the Kentucky insurance laws. It is a mutual company and is owned by the policy holders.
​
---